2008-2009 Dedications
Jane Maggs West
1974-75, WM Plymouth Chapter #345
This year is in dedication to my grandmother, Jane Maggs West. She was generally the secretary for her chapter and was very active in Eastern Star. I remember her getting dressed up in white, putting on her bright red lipstick, and preparing for her meetings. It brought such joy in her life. I joined Eastern Star in her honor. I wanted to see what she was always excited about and share this part of her life. I live at their home until I was 4 and then spend every summer with her until I was 17.
Her daughter, Nancy West Walters, joined Eastern Star the year her mother was worthy Matron and she was Worthy Matron in 1985-86 on the Plymouth, Pa chapter. Nancy, my father's sister is only 10 years older than me and was like a big sister my whole life. I have dedicated my music from the Beatles, as I have fond memories as a kids with her excitement over the "new" beatles album coming out.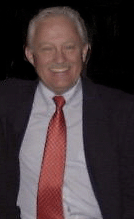 My father passed away while I was conductress, so I have added in the motorcycles in his honor. I am also using his gavel when he was chairman of his chemical engineering society, AICHe.